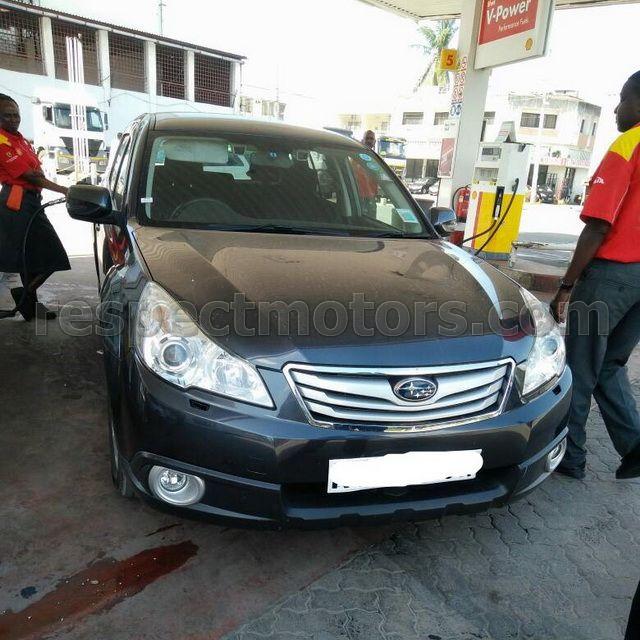 2010 SUBARU OUTBACK BR9
George & Monica
George & Monica
Kenya
KE

Thank you very much Eugenia and Sergey for taking me through the whole process. It was well worth it.
The Vehicle - Subaru Outback 2010 was well received and actually surpassed my expectations.
George & Monica (Kenya)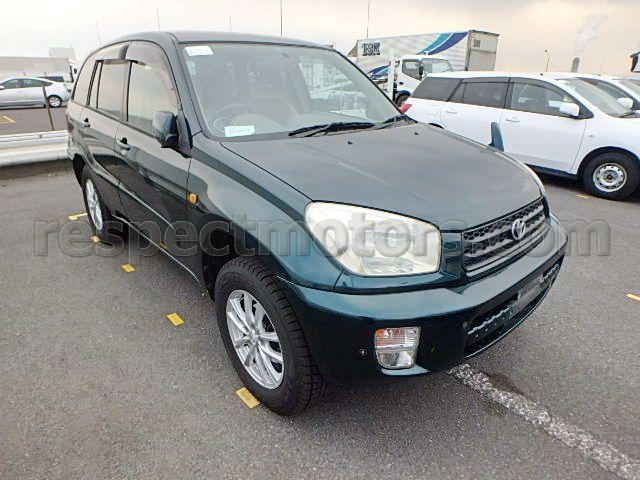 2000 TOYOTA RAV4 ACA21
Dr.Matthias
Dr.Matthias
Grenada
GD

Dear Eugenia,
The second Vehicle(RaV4) I recently bought from the Respect motors  is superb.
I therefore, recommend Respect motors to people who want values for their money to patronize the company.
Musashi and Eugenia well done for an excellent job. Please keep it up.
Dr.Matthias
Grenada, West Indies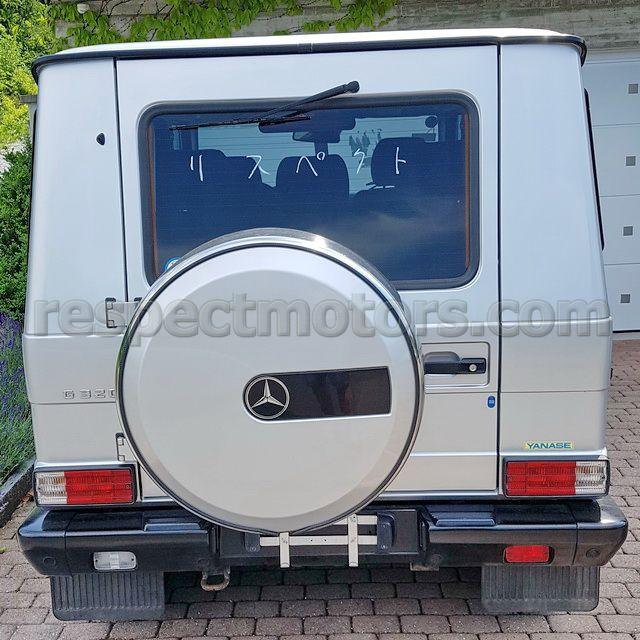 2004 MERCEDES BENZ G320L
Heiko
Heiko
Switzerland
CH

My Mercedes has finally arrived in Switzerland.
I have attached some pictures. Overall I am happy with the condition of the car and I can confirm that no damage occurred during transport.
Thank you for your good work.
Kind regards
Heiko Witt (Switzerland)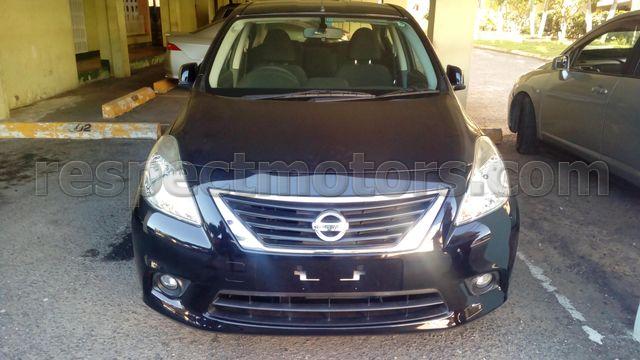 2012 NISSAN LATIO N17
Everton
Everton
Jamaica
JM

I'm  am elated about the services and the car put the icing on top I received the car in immaculate condition. I'm looking forward to do more business between now and September.
Everton (Jamaica)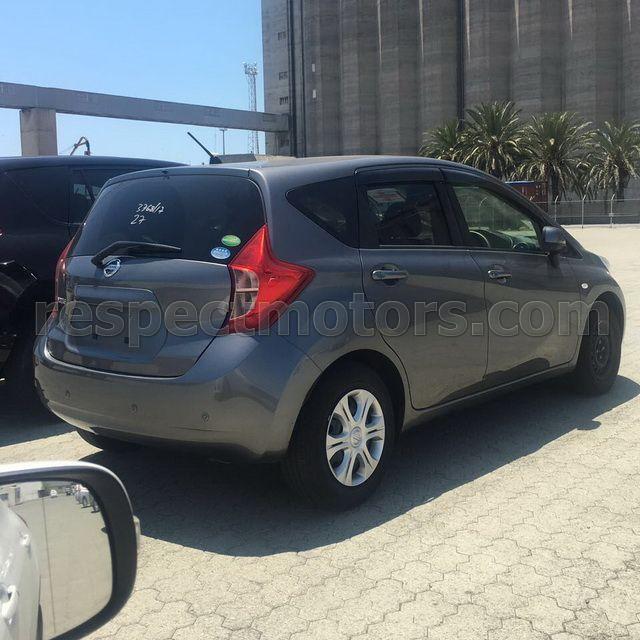 2013 SUZUKI SWIFT ZC72S
2013 MITSUBISHI MIRAGE A05A
2016 HONDA FIT GK3
2013 MAZDA DEMIO DE3FS
2014 NISSAN NOTE E12

Stamoulis
Stamoulis
Cyprus
CY

I just received five cars from Respect Motors and i have to say that the name of the firm truly complies. You can feel that the customer is well respected and Stan with his professionalism all the way makes everything so easy.
My cars are all in better condition that i was expecting looking forward for future business.
Stamoulis Theofilos (Cyprus)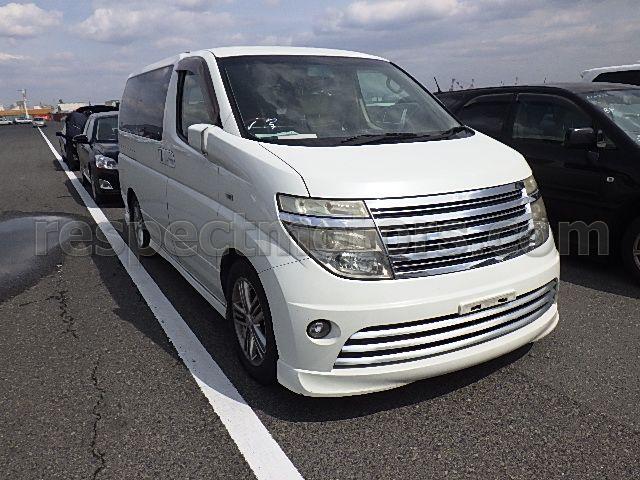 2002 NISSAN ELGRAND E51
Oliver
Oliver
United Kingdom
GB

We are very very happy with our e51 Nissan Elgrand rider, the whole process was a lot easier than I thought, the car is in excellent condition , better than we were expecting it to be. Sergey and Eugenia have been very helpful throughout the whole process and have explained everything to me along the way. Thank you very much to for all your help and for getting us such a great car !!!
Regards Oliver Keates (United Kingdom)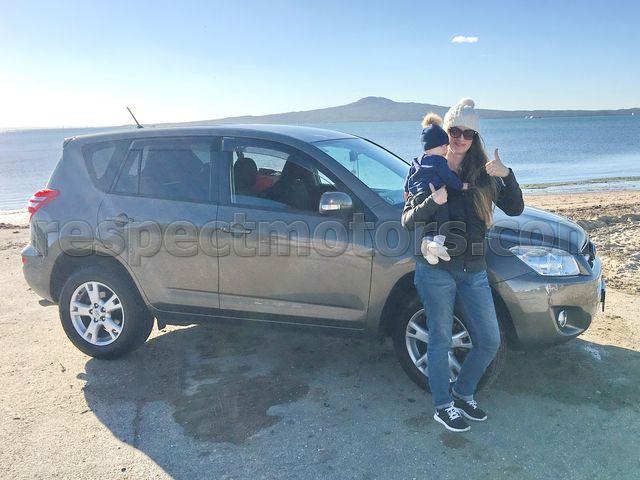 2011 TOYOTA RAV4 ACA36
George & Darya
George & Darya
New Zealand
NZ

Hello Respect Motors Team,
We are pleased to advise that the car was received in good condition and met our expectations. Some things needed to be done to get it going on New Zealand roads but we were expecting it as you had described and answered all our questions before we received it. Thank you for your help and we can definitely recommend you to others.
Personally would like to thank Oleg for being patient, reliable and honest.
We are saving and planning to buy another vehicle in the near future.
Regards
George & Darya from New Zealand
2005 NISSAN MURANO PZ50
Babatunde
Babatunde
Saint Kitts and Nevis
KN

I am very pleased with the vehicle, received it in good condition, the only thing I'm not satisfied about is the size of the rims...they are 17 and they are too small and affect the suspension
Babatunde (Saint Kitts and Nevis)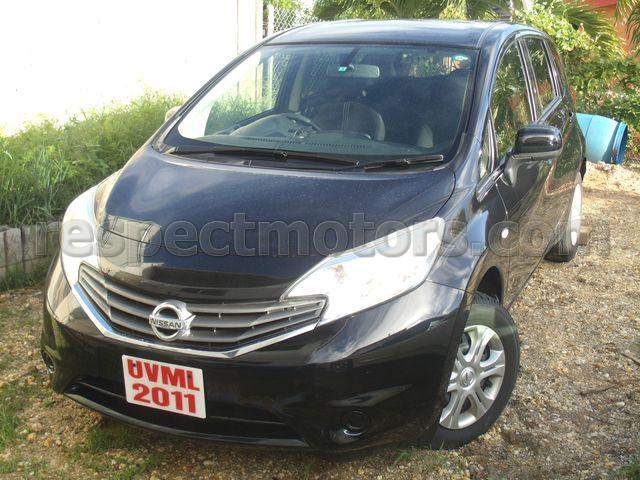 2014 NISSAN NOTE E12
Marcus
Marcus
Trinidad and Tobago
TT

Our company is extremely and enormously pleased and happy as always with the service provided by Respect Motors Co. Ltd in the importation of a black 2014 Nissan Note equipped with Touch-screen Radio, Memory NAVI, push-engine starter, keyless entry and lots more... Our client is extremely satisfied with this unit. Oleg, Evgenia and Alex provided us with world-class service. They assisted our staff whenever they needed assistance and they answered every question asked. We strongly recommend Respect Motors Co. Ltd.
Marcus (Trinidad and Tobago)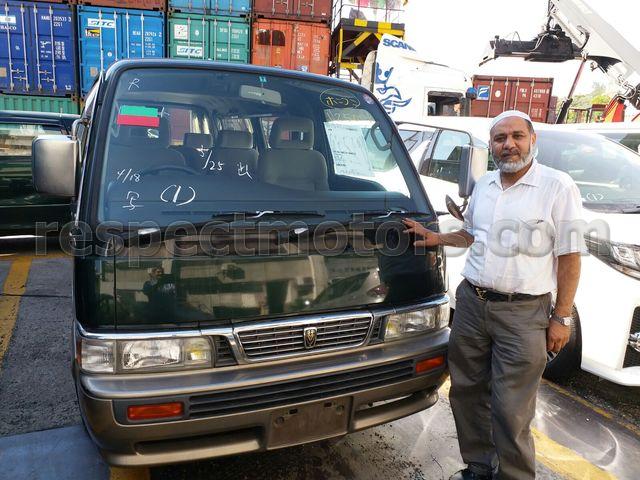 1996 NISSAN CARAVAN ARE24
Muhammad
Muhammad
Hong Kong
HK

Hi Eugenia
Good afternoon
I recived my Nissan caravan.
Thanks a lot, i'm happy with it. have a nice day
Muhammad (Hong Kong)