Back to List
Ireland
Geoffrey
I'm very happy with the car.
It had no hidden surprises!
I have the bodywork to do but I knew that had to be done and look forward to the challenge!
The engine condition was the only unknown but I'm happy with it. Its running strong and in good order.
I'm very happy with the service you gave me so many thanks to yourself, Eugenia and especially Mark who worked patiently me.
Geoffrey (Ireland)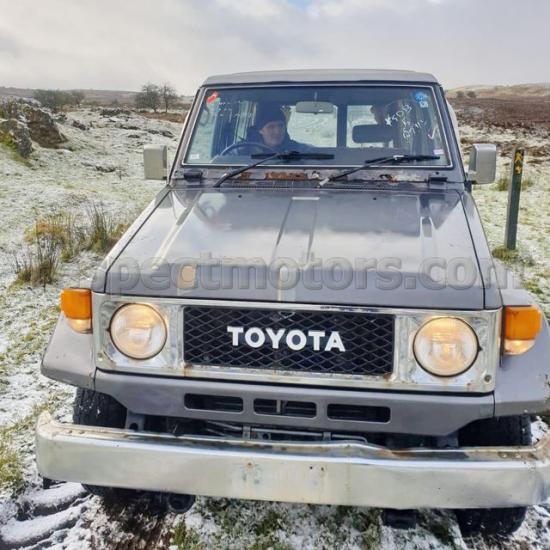 1989 TOYOTA LAND CRUISER BJ74