Back to List
Botswana
John
Hello
This is to all the recipients of this mail. I discovered "Respect Motors" in Japan after an extensive research on the net, their clarity on how they operate made it convincing to take a chance and buy after a bit of background research from our embassy.
I found Mr Musashi to be very patient and willing to respond at any time though I was aware that there were many customers on his line. For that I wish to say SALUTE to him!
I was also impressed with the clarity with which the logistics department assisted with ease at retrieving my documents upon request, Eugenia your department is well organised for a shipping department.
Last but not least the clearing agents in Durban were a definite delight to deal with due to the fact that all formalities were met with utmost professionalism and I was delighted that full insurance and communication was provided.
I thank you all so much and I have put this mail to you all cause I feel if you communicate and work together it would ease the doubts and make it easy to cut out many middle men who end up making all your services more expensive.
I have recruited more friends and definitely you getting more business next year!
A blessed Christmas season to all!
Kind regards, John (Botswana)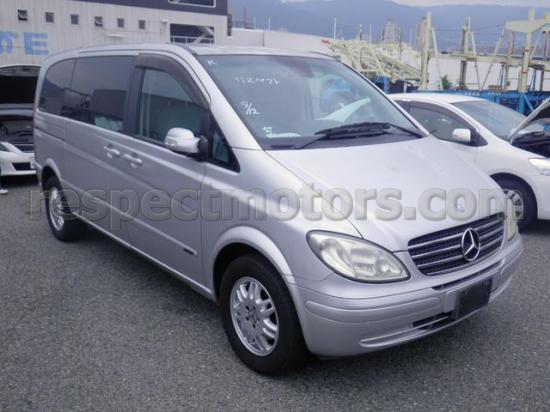 2004 MERCEDES BENZ VIANO